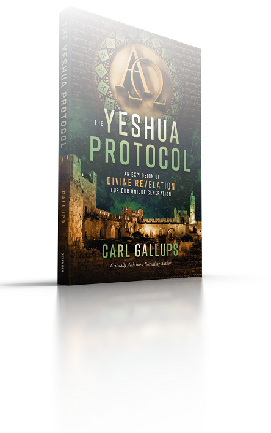 Feel It! See It! Immerse Yourself In It!

COMING! * FALL 2022 * Defender Publishing

"Amazon top 60 bestselling author Carl Gallups' latest eye-popping book will take you on an amazing ride through the scriptures, archeology, science, technology, and sensational biblically connected historical truths. But the skillful and contextual weaving together of all this into staggering Biblical revelations is just the beginning!
You will also be treated to many chapters of biblically immersive narrative that Carl has become acclaimed for, bringing the Bible and the truths he presents to absolute life...with you being there! The Yeshua Protocol will most likely stun you and, at the same time, thrill, inspire, and profoundly encourage you!
This may well be the very best book Carl has ever written. Completely unique from all his others!"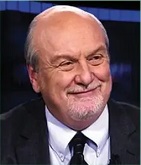 SEE Carl's Ministry and Writing

Dr. Tom Horn, CEO Skywatch TV, Bestselling author


What kind of things did Jesus teach His disciples in His forty days after the resurrection?

Find out in THE YESHUA PROTOCOL!

"He gives wisdom to the wise and knowledge to the discerning. He reveals deep and hidden things."
- Daniel 2:21-22

As a native born Israeli, I highly recommend Carl Gallups' book, The Yeshua Protocol. It's pages are filled with supernatural golden nuggets of biblical, scientific, geographic, and historic truths that are important assets in equipping believers to share the whole Word of God in these very prophetic times.
The book reveals deep biblical treasures and mysteries. About two thirds of the way through you'll probably find yourself saying, "Yeshua is everywhere!"
This book is a vital one to own and to keep on your bookshelf.
Messianic Rabbi Zev Porat (Tel Aviv, Israel) and bestselling author of Unmasking The Chaldean Spirit