Take a Journey You'll Never Forget!


This page will automatically redirect to The Store in 20 seconds - or you can go there now by clicking
HERE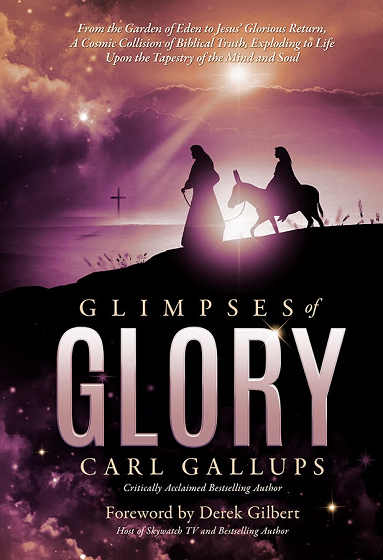 Carl's Newest Book

The imagery in Carl Gallups' Glimpses of Glory is vivid and fresh. The truths that he weaves together are well crafted and spiritually insightful, and the prose itself is just plain fun to read in some places, deeply moving in others.
- Angie Peters, author of The Life of David and The Life of Solomon; editor in Christian publishing
"From the opening words to the last, Glimpses of Glory is like watching a riveting movie. Absolutely engrossing. A stunning journey that will answer many questions, and undoubtedly enhance your perspective of life and of God's Word!"
-Tom Horn, CEO Skywatch TV, bestselling author
From Eden to John's visions of the end times, Carl paints images of God's handiwork on the cavas of human history-pictures of glory, but also of the human failings and frailty that make His ultimate victory all the more powerful.
- Derek Gilbert, Host of Skywatch TV
Release Date - January 7, 2022 - Defender Publishing

Written like a novel. Reads like a novel. But this is not fiction!